In My opinion, the Classic Guitars of the 1950s/60s Golden Era
made at the original Gibson Guitar factory at 225 Parsons st. in Kalamazoo, Michigan
are among the best ever made*

In those days there was no CNC machinery or mass-robotic production, and nothing was jobbed-out to foreign countries using cheap labor. Woodworkers, craftsmen, and musicians who lived in & around Kalamazoo were the people who hand-made those guitars and they used basic woodworking machinery,
quality lumber, animal glues, & nitro-lacquer finishes.

Well seasoned/dried lumber is critical for resonance & tone in any musical instrument. Hot hide glue pulls the wood together tightly as it cures allowing the wooden components of a guitar to bond together as a single unit so that the vibration of the strings can easily telegraph from the tip of the headstock all the way to the end of the body.

Finish with a thin skin of real nitrocellulose lacquer, just enough to seal the guitar- too much and the resonance starts being hindered.

Strumming the guitar unplugged will exhibit a lively tone & sustain that will only sound better when plugged in, and get better as time goes on.


This is the way I remake my

*Kalamazoo Classic Series*

Instruments.


*100%

Made in

Michigan, USA

* the same way it was done in the 1950s @ 225 Parsons st.





*All rebuild Guitars are bench-made one at a time by the same skilled hands from wood selection to polishing and assembling and rebuilt using measurements & details from the Bartlett plan & my own drawings,blueprints,and templates made from authentic Vintage examples that have passed through my shop since 1985.
I Mainly use


Original 1959 Burst # 9-0668


as reference for
Details and Measurements.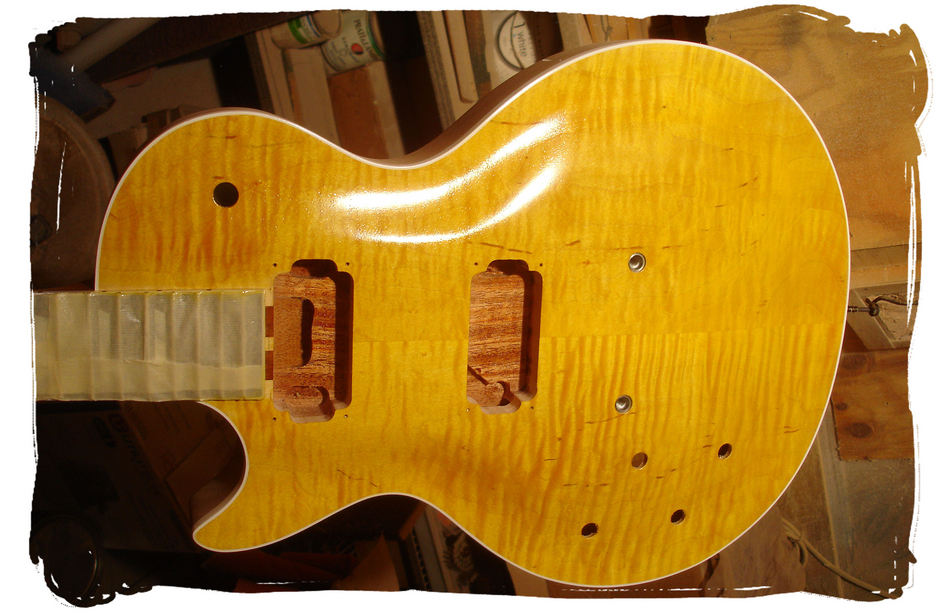 My name is

Ron Luczak

. Luthier est.

1985



You've probably never heard of me & you won't find me participating in the popular guitar Forums,
but anyone who has worked with me over the past 32 years can tell you that I am Honest and Ethical
and take great pride in my work.
I have been building custom guitars since 1985
I operated a small nondescript repair shop in my area for many years & have repaired countless musical instruments including guitars, banjos, & mandolins, as well as violins, cellos, & upright basses for the area schools.
One day a customer asked if I could build him a 1958 style Flying V made of Limba.
The completed guitar inspired me to make myself one.
Then as an experiment I decided to see if I could duplicate a '59 style Sunburst built exactly the same way as the originals using hot hide glue & thin nitro lacquer finish.
At this point there was plenty of information online about the construction of these classic guitars as well as a few Luthiers posting their "Burst-builds" & I compared their work to the original examples that
I have personally examined & took measurements & made templates from.
Unbuilding & then rebuilding a guitar is a very time consuming task which will be expensive.
Therefore, this may not be something most of my customers would have me do.
For those of you that bought a Gibson R8, R9, or what have you, & are unsatisfied that it really is nothing like the original vintage 1959 Burst it was intended to be a replica of, your New Gibson "can" be remodeled into true 1959 specs.
I strive to use vintage dimensions & construction methods on my rebuilds/mods.
This type of work is reserved for the discerning customer who understands that their Gibson
Guitar will be a better guitar After these Modifications.


shown - Left-Handed " Lemon Top"
United States of America !
*All images on this site are copyright by

Luczak

Guitars.
​Please do not re-post without permission *




I am not interested in creating forgeries.


The Gibson guitar company holds trademarks & patents on it's designs.

​
​
I have no desire to infringe upon that.
My

"Kalamazoo Classic Series"

guitars are not new guitars made from scratch,
it is a "service" offered to remake or update an existing Gibson guitar, new or broken, into a better guitar where we would UN-build it's modern day construction, and RE-build it the 1959 way by re-carving the top and reconstructing the components using Hot hide glue, changing to a Brazilian fret board, Italian celluloid nitrate inlays, a deep set truss rod with no sheath, ABS Royalite binding, a nylon nut, and refinishing in Nitro Lacquer.
- similar to what these guys are doing.
​*My
rebuilds can only be built from existing genuine Gibson guitars that have a legitimate serial number and a logo which shall remain with the rebuilt guitar* This way it's still a "Gibson", it's just been modified.
​​



















There is
NO
upcharge
for
"Lefty"
LP
Models*



vintagelute@gmail.com


In addition to my own Guitar line, I also refurbish/rebuild/modify existing
and/or broken Gibson Guitars that have an authentic serial number. I call these my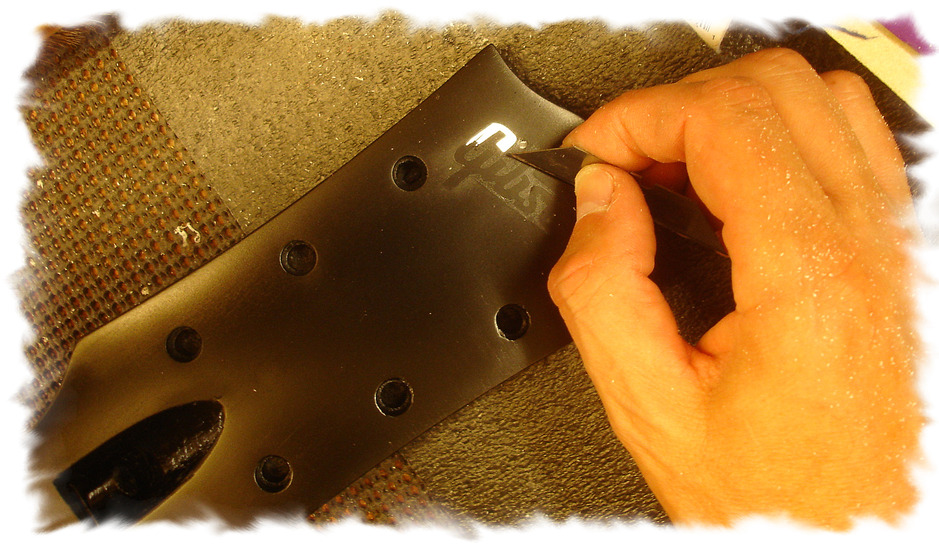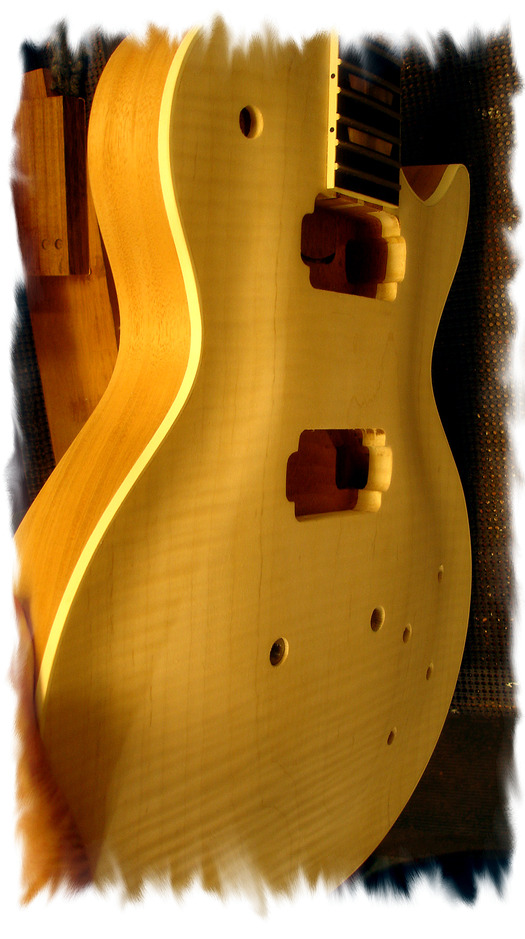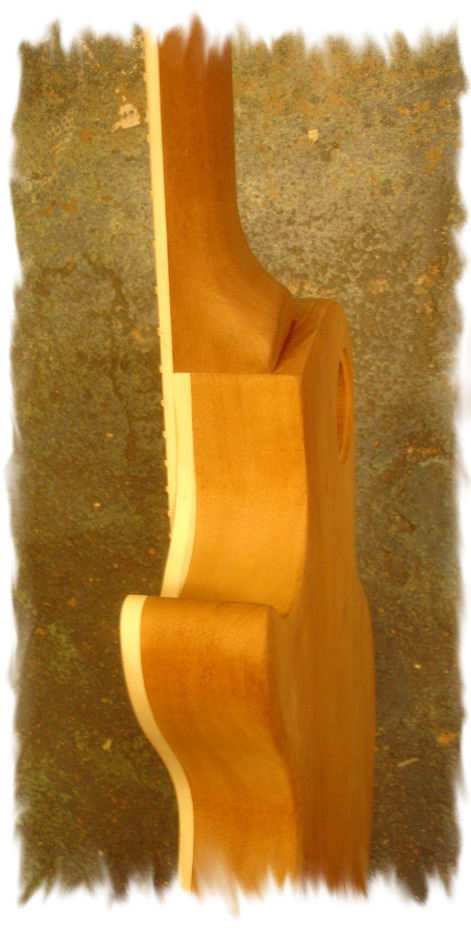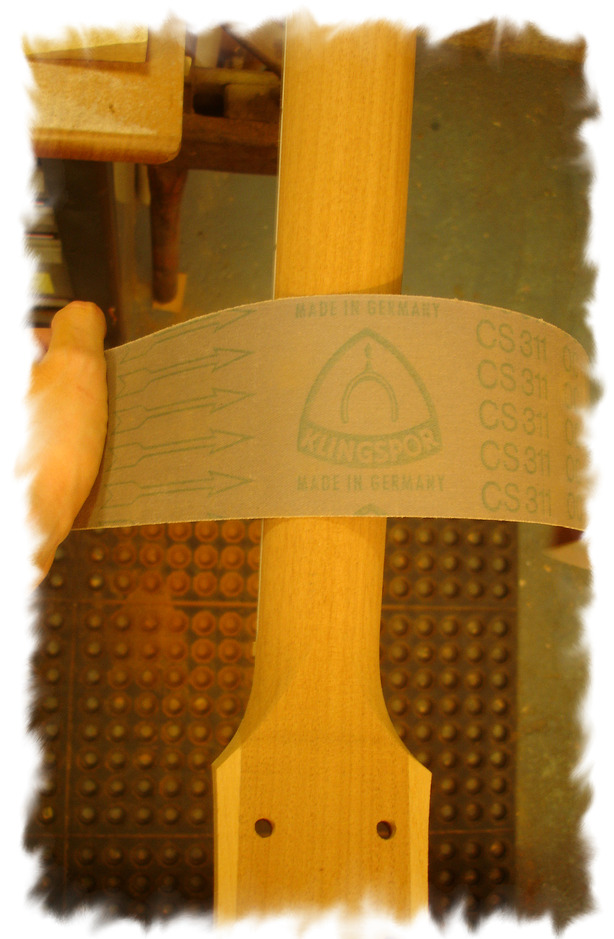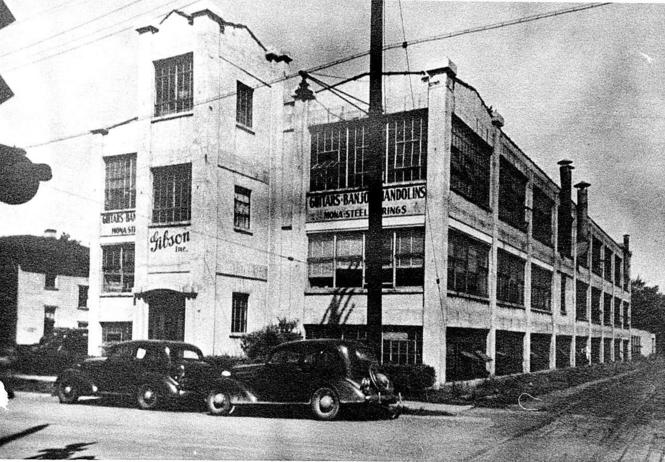 Modern day factory made guitars are not using Hot Hide Glue, Brazilian fretboard's, Quality lumber, or true Nitro Lacquer, they are using industrial adhesives and/or yellow wood glues. These glues have vinyl in them which is an insulator. Some brands get finished in thick coats of polyurethane and the result is a pretty guitar that has a dull tone and lacks resonance and sustain (strum any Epiphone at your local happy Guitar Center for a demonstration).
Modern factories also rely on Robotic CNC machinery- which isn't necessarily a bad thing, BUT robots don't have Human skills and they will never duplicate what a talented Luthier can do with his hands. There's a reason Vintage Guitars cost so much and are sought after, that's because modern factory produced guitars cannot play or sound like a hand made instrument such as the way they were once made in Kalamazoo Michigan, for example.

Did you buy a Gibson Reissue Les Paul and find it was not built, and doesn't sound the same way as the Originals ?
My re-makes are tributes to instruments which are no longer available.

"Forgery" implies the intent to deceive.
Someone on a popular forum once commented:
"There's no way to determine the Intent of the builder by looking at the guitar"
..that's a fair statement, but there's also no way to determine the Intent of the "Customer" who looked over both shoulders, lowered their voice and said:

​
Can you put "The Name" on it for if I pay a little more ? !